The Letter of Intent for DMCs: A Discussion About its Intended Use and Application
Thursday, October 15, 2020 (11:00 AM - 12:00 PM) (EDT)
Description
Presently, clients of DMCs are hesitant to enter into event service agreements. This is a result of the ongoing pandemic and potential financial risks the client may be exposing themselves to by entering into such an agreement. In an effort to ease clients' concerns and arrive at a mutually beneficial arrangement, a letter of intent is a valuable tool that may be used. In doing so, minimal terms are contemplated by the parties to the agreement that will offset the DMC's risk of planning the event without being compensated, while also limiting the clients' liability and overall obligation to that of only a negotiated non-refundable amount.
Join industry attorney, Paul Cataudella, in a discussion about the newly drafted letter of intent and learn how this resource may be properly implemented into your DMC.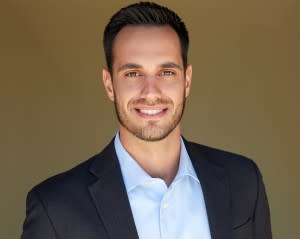 Paul is the Principal Attorney of Cataudella Law and, most recently, the Founding Member of the DMC Coalition. Paul is also the General Counsel for 360 Destination Group, a contributing member of the Academy of Hospitality Industry Attorneys (AHIA), and a corporate sponsor and contributing member of the Association of Destination Management Executives International (ADMEI). To learn more about Paul, click here.