Our Comeback Starts with Connection! - ON DEMAND
5/19/2020 - 10/31/2020
Description
Who else is over feeling stuck and wants to start building forward momentum? When standing still isn't an option anymore, here's how to regain your drive and become future-focused. Anyone can be a colleague, but being a team is a choice. If you want to start getting better results with your team and your clients, even during the shutdown, you will love these strategies that are optimized for the times we're in. "The Connection Coach" Jonathan Sprinkles has a timely message for your DMC. You will feel inspired as you regain a sense of control of your future as you get step-by-step instructions on topics such as:
-The DMC's that are actually SUCCEEDING in leading their teams right now have this in common...
-How to create immediate connections in your most important relationships.
-How to bond with your team and clients using a conversation strategy that instantly builds trust and rapport.
-Brand new tools for keeping yourself and your team motivated, even from far away.
-And much more!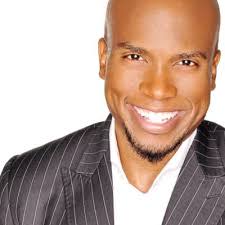 Jonathan Sprinkles, "Your Connection Coach" has been recognized for over a decade as a thought leader on the psychology of the human connection—the force that drives engagement, loyalty, and profitability. The author of 13 books, including two international bestsellers, Jonathan's innovative approach inspires positive culture shifts throughout organizations. Labeled a "turnaround specialist" by executives and celebrity clients, Jonathan has earned multiple awards for excellence in business and leadership coaching, and is well known as a top-rated keynote speaker. Jonathan's practical, proven strategies have worked for organizations like yours that want to re-energize their workforce and reconnect their people to their mission and key initiatives. Jonathan has pioneered a movement, inspiring high-functioning teams of people to trust each other, work together, communicate better, and win bigger.
Images
Pricing
This is a free webinar.
https://youtu.be/Gv8lAI6t2fI