ADMEI Transformational Communication Series - Session Three
Wednesday, June 30, 2021 (11:00 AM - 12:00 PM) (EDT)
Description
OBJECTIVE
To build the communication skills of each individual so that they can be more confident, build trust and credibility with their stakeholders.
MEASURE OF SUCCESS
Increased engagement and co-operation with staff, leaders, and clients Increased influence over staff Retain existing business, Increase new business Increased peace of mind in troubling times
VALUE
Participants will stand out from the crowd and have more influence over those they interact with. Their competence in this skill may raise them to be more comfortable in their own skin, prompting them to be bold and courageous.
METHODOLOGY
Jennifer Samuel Chance will conduct four 45-minute online webinars on transformational storytelling. They will be fun, highly interactive sessions that will cover the following:
16 JUNE
Session One – Overview of transformational storytelling basics | How to open a story
23 JUNE
Session Two – Laser coaching on story openings | How to construct middle of the story
30 JUNE
Session Three – Laser coaching on story middles | How to have a powerful story ending
14 JULY
Session Four – Show time! Participants will showcase their entire stories Session will consist of 20 % teaching – 80% live coaching.
Participants will have homework assignments each week to prepare them for the upcoming session. They will receive direct feedback via email from Jennifer before the sessions. Those who register first will be featured in the live session. The goal is to coach 3-4 participants live each session – participants benefit greatly from hearing this feedback.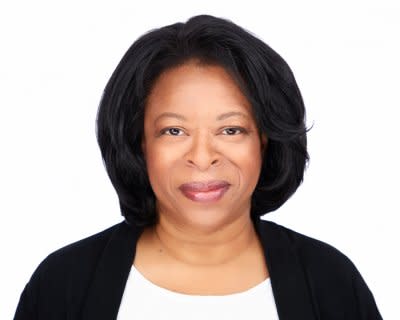 Jennifer Samuel-Chance, MBA, founder of Your Endless Possibilities, Inc , is known as one of the most innovative and sought after "speech-fixer", consultant and communication strategist out there. Her 20 years of experience as an international speaker, executive speech coach and performing storyteller have enabled her to deliver over 1982 presentations on communication issues around the world. She is famous for creating exponential increases in revenues and profits by helping her clients influence their audiences and prospects to say YES! Now – the important thing is that she gets people to yes without being pushy or even remotely sales-y to their audience and prospects. She specializes in working with leadership and sales professionals that want to build trust and credibility with others. Her international speech coaching clients come from diverse fields like business, professional speaking, hospitality, education, government, professional sports and entertainment. Whether she works with individuals or teams, her mission is to help them build meaningful connections so that they can ultimately achieve success on their own terms.
Pricing
This event is free to ADMEI members.
Ring Central Meetings

Wednesday, June 30, 2021 (11:00 AM - 12:00 PM) (EDT)
30 June 2021 | 11:00 AM Eastern / 15:00 UTC / 17:00 CEST